Posted on: 25/03/2021
Football Recognition
Academy Player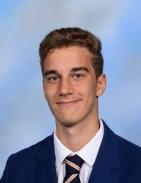 Earns an U18 Football Association (FA) Youth Cup Call-Up
Congratulations to Luka 11 Oaks whose hard work earned him a call-up to the U18 team at AFC Wimbledon Academy to represent them in their third-round FA Youth Cup match against Premier League side, Burnley FC yesterday, Thursday 18 March. This was a prestigious opportunity for Luka and, consequently, Mrs Garrod granted exceptional leave from school for Luka to play in the match.
We look forward to following Luka's future football opportunities, of which we hope there will be many.
Mr McKay, Master in Charge of Football
---

Engl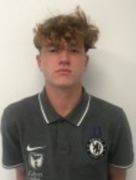 and U17 Football Training Camp for Brodi
Congratulations to Brodi 11CFC who has been selected for an England U17 football training camp at the end of March. Brodi will have two days of football training and, in order to keep up with his academic studies, will also have academic studies built into the weekend's timetable. I am certain that the training camp will be extremely beneficial and enjoyable.
Mr Taylor, English, Lead Practitioner, CFC