Welcome to the Glyn School PSA Community
Registered charity no: 312016
With the retirement of our previous fantastic PSA team, after many successful years of fundraising, we are now looking to develop our Glyn PSA.
Our vision for the Glyn School PSA is a diverse group of individuals who work together to raise funds for the benefit of the school and, more importantly, the students within. As part of our community all Parents and Carers, and staff of Glyn School automatically become members of the Glyn PSA when they join the school and we are looking to build a new team to continue the former team's hard work.
If you would like to sign up to join our team, please click on the image below to complete our registration form.

What the Glyn PSA do?
The Glyn PSA's objectives are two-fold; to raise money to support further resources for our students and to help foster a strong sense of community amongst the students, Parents and Carers, and staff.
Ultimately, everything the Glyn PSA does is for the benefit of the children. Together with the Parents and Carers and students who support the fundraising activities, we hope that every year the Glyn PSA will raise a lot of money and make a very positive contribution to the school.
How does the Glyn PSA raise money?
The Glyn PSA has always raised money through a variety of events and we are hoping to build on this. We are looking forward contiue with the great work already established and to introducing some further new and exciting events.
Five Reasons to join the Glyn PSA
All our students benefit
The fundraising carried out by the Glyn PSA really makes a difference to our students. The fundraising has helped to provide the following:
Equipment for Duke of Edinburgh expeditions
Accelerated Reader Programme
Defibrillators in the Sports Hall and Priest Hill
DT Laser Cutter
Stage piano
Table tennis tables
Rugby Tour
Years 11 & 13 Prom contributions
Minibus
Contributions to the Astro Pitch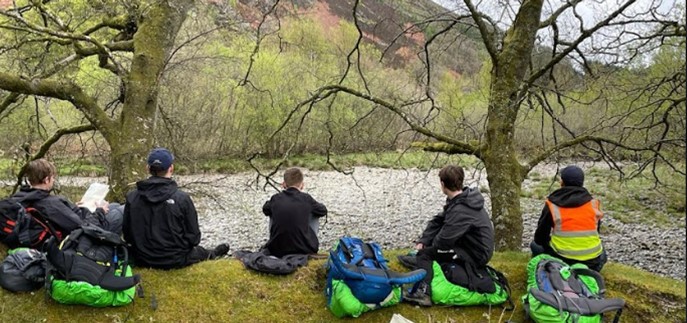 It's a partnership between Parents & Carers and the School
The Glyn PSA team will be made up of school staff and Parents and Carers. We have recently appointed a Glyn PSA Events Coordinator on the staff team and have an Assistant Headteacher who will also be an active part of the team. Administrative support will also be provided for events and communications to our community.
We won't ask too much of your time - support will fit around you
We will not ask for too much of your time as we appreciate you are all very busy. We plan to hold two meetings per term and will share support based on what you are able to commit to. We won't push you to give more time than you wish to, or are able to.
We can match your role to your interests and abilities
The work of the Glyn PSA covers a broad spectrum. We will encourage creative ideas and will be thrilled to have people take on tasks that meet their skills and interests. The more people who help, the less work we will all need to do.
We hope that the work of our Glyn PSA team is very rewarding
There are lots of rewards, both big and small, for those who get involved. It is our aim to make a difference for our students and working together as a team will help support this and all members will be able to see the benefits of the work they do in school.