Learning Resource Centre (LRC)
Welcome to the LRC
The LRC is located on the first floor of the main school building and provides a pleasant, bright and spacious environment for students to read and study. The LRC aims to both promote reading for pleasure and to support students and teachers with learning across the curriculum.
Opening Times
The LRC is open to all students from 8.00am every day, and is open to all students during morning break, lunchtime and after school.
After School Closing Times
The LRC is open every day after school and closes at the following times:
Mondays and Tuesdays: 4.00pm
Wednesdays, Thursdays and Fridays: 3.30pm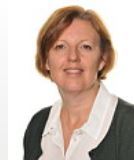 Mrs Woolridge
Study Skills Director
Facilities
There are approximately 12,000 books and other resources, such as CD-ROMs, available for loan to help with projects and study.
Resources include wide range of up to date fiction for all year groups. Kindles with a selection of fiction can be borrowed at break and lunchtime.
Magazines, journals and newspapers are also available as well as a comprehensive collection of careers information.
We have chess sets for use during lunch and break.
There are 54 computers for use outside lesson time for homework and research with printing and copying facilities.
The online library catalogue, Eclipse, available to all library members, also includes useful web sites and linked articles to library books and can be accessed via an app.
Homework Club
This is open to all students Monday to Friday 3.10pm – 4.00pm. Students are welcome to use books and computers. A member of the library staff is always present to assist if needed.
Book Activity Club
This takes place every Wednesday lunchtime in the LRC and is open to all lower school students.
Refreshments are provided and activities include book related quizzes and competitions.
Board Games Club
This runs every Friday lunchtime in the LRC. A variety of board games are provided, including Ludo and Scrabble and members are encouraged to bring their lunch.
Book of the Week
Each week one of the students reviews a book for the LRC. This appears in the newsletter and on Eclipse.
Author Visits & World Book Day
An author visit involving one or possibly two year groups is arranged every year. This is always an enjoyable and informative experience for the students. World Book Day is celebrated in the Library with different activities such as a live author streaming, book swap and a cake sale to raise money for Book Aid International.