Annual Careers and Higher Education Fair

At Glyn School we hold an annual Careers Fair for all our students from Years 7 - 13. The purpose of the Careers Fair is to provide our young people with an opportunity to find out more about future careers and education opportunities which are open to them.
Who takes part in the Careers Fair?
Representatives from a wide range of industry sectors.
A selection of further education and higher education colleges.
A range of apprenticeship specialists.
Our Glyn School Careers Advisor.
The Epsom and Ewell Careers Hub for 16+.
Why we feel the Careers Fair is important to our students and their Next Steps
All our employment exhibitors are from a range of industry sectors and are able to talk to our students about their industry sector, their role within this sector and what working in their chosen industry sector involves.
Further to this, exhibitors are also able to discuss their own qualifications, career pathways and experiences.
Our students are able to find out the skills, qualifications and attributes employers are looking for.
The event helps our students when considering their options at GCSE, Post 16 and Post 18.
University exhibitors can provide generic advice on UCAS applications, finance and university life.
Higher Education exhibitors are able to help our students look at alternative pathways at Post 16 other than the traditional A Level Pathway which we offer.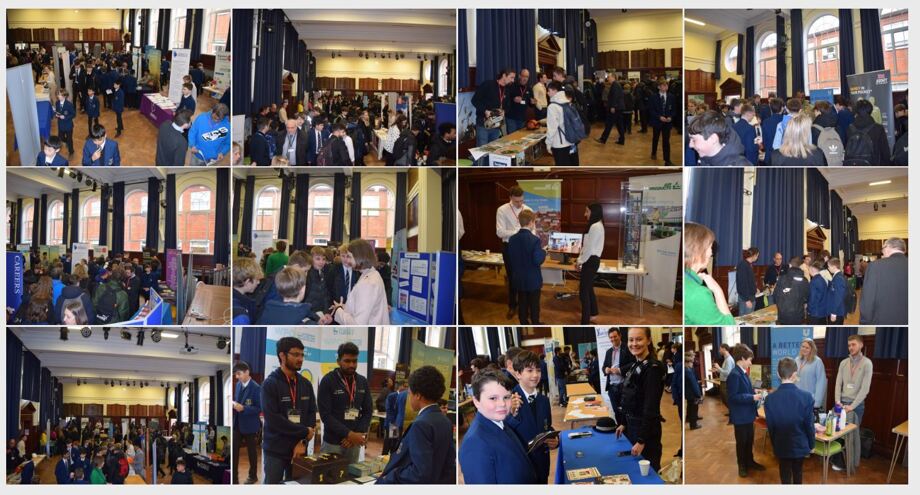 This year the Careers Fair was held in January 2023. If you would like to take part in the future, please contact Karen Jones, Careers Lead at K.Jones@glynschool.org.
We really appreciate the help and support from this year's exhibitors. Without them, the Careers Fair would not be possible.