Curriculum Organisation - All Key Stages
The basic features of the school's curriculum follow the guidance outlined in the Academies Funding Agreement. It ensures that a broad and balanced curriculum is provided to our students, incorporating English, Maths and Science qualifications along with the provision of religious education at Key Stage 3 and Key Stage 4 and with regard for guidance on relationship and sex education issued by the Secretary of State.
The broad context of the students attending Glyn School means we believe that our curriculum should be financially sustainable and shaped in a way that is right for our students. To this end, our curriculum balances a core curriculum aligned with our values, alongside students' freedom to choose what is right for them. Curriculum allocation and mapping supports outcomes in English, Maths and Science, which significantly impact on the life opportunities of young people. Teaching contact time in these subject areas reflects this.
Key Stage 3
Key Stage 3
| | | |
| --- | --- | --- |
| Subject | Hours in Year 7 | Hours in Year 8 |
| English, Maths and Science | 7 | 7 |
| Geography and History | 3 | 3 |
| Philosophy, Religion and Ethics | 2 | 2 |
| Languages (French and Spanish) | 6 | 6 |
| Art, Music, Drama and Computing | 2 | 2 |
| Design Technology | 3 | 3 |
| Physical Education | 4 | 4 |
At Key Stage Three, all students experience a broad range of subjects. Students are taught in House groups in all subjects, with the exception of Design Technology in Year 7/8 and Languages in Year 8, where they are taught in mixed ability groups. Design & Technology is taught on a carousel and the students study different Design Technology topics every half-term.
Year 7 and 8 lay down solid foundations in these subjects and build students' confidence ahead of making option choices at the end of Year 8.
Key Stage 4 for Students Studying GCSE from September 2021
Key Stage 4
| | | | |
| --- | --- | --- | --- |
| Subject | Hours in Year 9 | Hours in Year 10 | Hours in Year 11 |
| English | 9 | 8 | 9 |
| Maths | 8 | 8 | 9 |
| Science | 11 | 11 | 10 |
| Option Subjects | 4 x 4 | 5 x 4 | 5 x 4 |
| Philosophy, Religion and Ethics | 1 | | |
| Core Physical Education | 5 | 3 | 2 |
At Key Stage 4, all students are required to study a core programme which comprises of:
English Language
English Literature
Mathematics
Science
A Humanities (History or Geography)
A Language (French or Spanish)
Core PE (Games) – non-examined
Core Religious Studies – non-examined
PSHCE (Form time)
For Science: we offer the Combined Science GCSEs which are worth two GCSEs and Triple Science which is three separate GCSEs in Biology, Chemistry or Physics. All students in Year 9 will be taught the same Science curriculum, common to both Combined and Triple specifications. Through consultation with teachers, students, Parents and Carers, and based on robust and rigorous assessments, students will then continue their programme of study for Years 10 and 11 based on either the Combined or Triple specifications.
Whilst we recognise the benefits of our curriculum offer, we appreciate that studying a language is not always suitable and for a small number of students we do have an additional pathway which removes the language choice from the core and replaces it with a more coursework led qualification
In Key Stage Four students are taught in ability groups for the core subjects of Mathematics and Science, and the remaining subjects are taught in mixed ability groups.
The EBacc
Our Key Stage 4 curriculum offer is based on the principle of student choice. Each year we gather data on the destinations of our students; this has consistently indicated the significant majority choose to go on to further education. To this end, when completing the GCSE option process, we ensure a journey which sees the majority of students take the EBacc range of subjects. This breadth of academic study prepares them for the rigours of further education which most of them will subsequently choose. Within this, the majority of students will take a language at GCSE. We place great value in taking a Language at GCSE, because of the opportunities that such a qualification can give a young person upon leaving school. Moreover, research shows that taking a Language at GCSE, can also help improve a young person's performance in English and Maths.
However, increasingly, our students also move on to apprenticeships and in some cases employment. Maintaining a breadth of choice for all students is essential. By choosing the EBacc route or a BTEC subject, we keep a diverse range of qualifications and opportunities open for all our students.
Options Booklet for September 2021
The booklet has information on the Options Process, a summary of each subject (with hyper links to the Exam Board Specifications).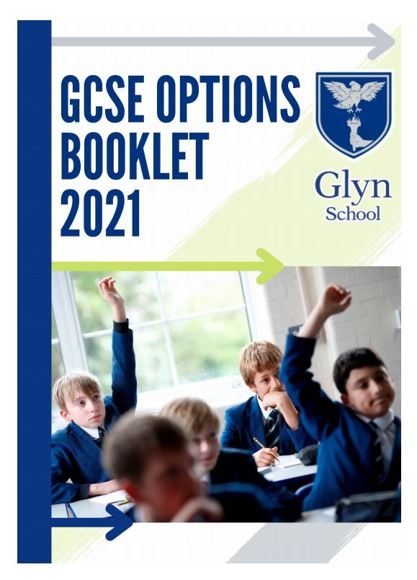 Key Stage 5
All A Levels and BTECs have 9 hours of contact time per fortnight. EPQ, as the only AS Level, has 4 hours per fortnight.GCSE re-take English and Maths have 6 hours per fortnight.
The Year 12 curriculum is structured such that students will study three optional subjects (either A Levels or BTECs) with the possibility of taking an additional AS Extended Project Qualification. In Year 13 the majority of students will continue to study three subjects to attain full Level 3 qualifications.
As in earlier years, we deliver a structured programme of personal, social, citizenship, health and economic (PSCHE) education, as well as Independent Advice and Guidance (careers and UCAS), through Form Time activities, Year assemblies and within the programmes of study of relevant subjects. We offer a post 16 curriculum that has a range of academic and vocational courses to suit the needs of the wide range of students that we serve.