Parents' and Carers' Resources - including Support Guides, Podcasts and More
As a parent or carer, you want to be able to guide and advise your child towards the best opportunity for them. So, where do you start?
There are so many options available to your child when they leave school. Depending upon their age will depend on the pathways open to them.
This year we are able to provide you with thirteen Next Step Guides covering all aspects of careers whether your child is 14, 16 or 18. These can be accessed by clicking on the images below.
In addition to these guides, there are also five additional tabs below with additional support and information to further support your child and their next steps.
We hope you find this area useful.
---
UCAS Parents and Carers Guide for 2024
As a parent or carer, you're likely to be one of the most important and trusted sources of information and advice to your child. With that in mind, UCAS has produced this guide. It's designed to give you the tools to guide and support a young person applying to study at university or college in 2024, through their decision-making and the UCAS application process. If you have any questions, find out how to get in touch at ucas.com/contact-us.
To acces the Guide, please click on the Image.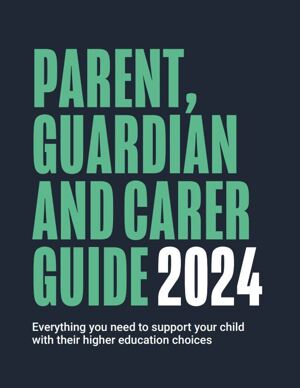 ---
Success at School's new University Guide 2023/24 is now available for Parents and Carers and is packed full of advice to help support your child in making the best choices for them.
To download your copy, click on this LINK.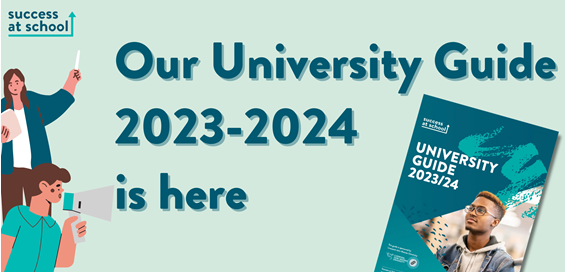 ---
The UniTasterDays Parents' and Carers' Guide to University 2023
The Parents' and Carers' Guide to University has been produced by UniTasterDays.com in collaboration with HELOA - to help you, as a parent or guardian, to support your young person with their higher education decisions.
Editorial has been provided by over 40 colleagues at universities throughout the UK. On topics including student finance, university applications, university events, student wellbeing and more.
Please click on the image to download.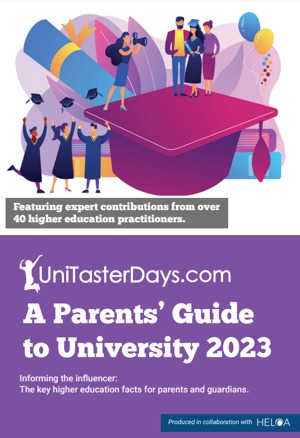 ---
Amazing Apprenticeships - Parents Zone
Careermag for Parents and Carers
National Careers Service - A Parent's Guide
Parents' and Carers' Next Steps Podcasts
The Parents Guide To.....Website - Careers Support at 16 and 18
Parents' and Carers' Careers Information Guides
Parental Guidance Website - Careers Information and Advice
Unifrog Career Platform - Parent and Carer Accounts