Posted on: 20/05/2022
Goodbye to our Year 13 Students!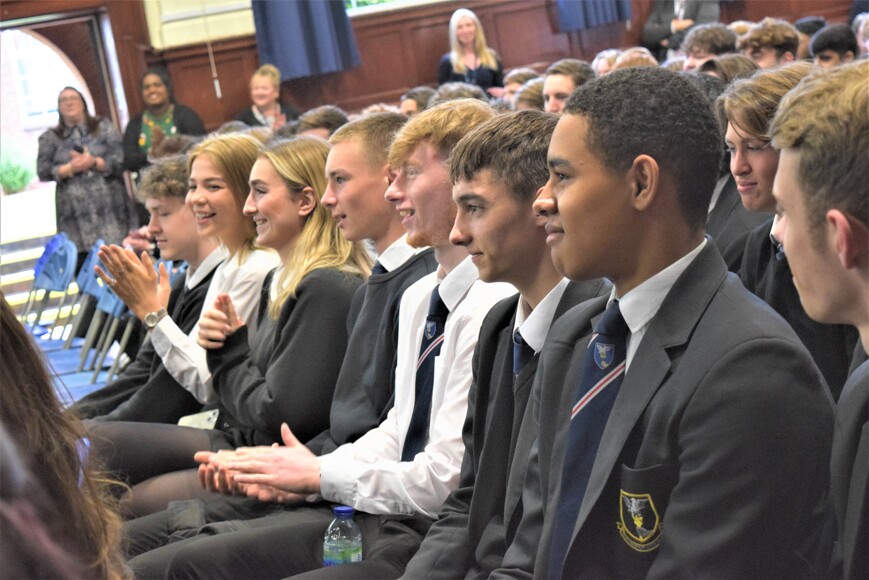 We said goodbye to our Year 13 students on Friday 20 May:
Today marks, if not quite the closing chapter for some of our students' time at Glyn, then certainly the beginning of the end. This morning saw our Year 13 Leavers' Assembly, ahead of the start of their Study Leave, with public examinations beginning next week.
This morning's Leavers' Assembly was an opportunity of course to look back and celebrate the journey each of the students has undertaken, alongside one another and the staff, as part of the Glyn community. For some, they have been a part of this community for just their two years in the Sixth Form, whereas the majority of Year 13 students have been part of the Glyn family for seven years.
Like our Year 11 students, who have begun their exams this week, we are confident that our Year 13 students will equip themselves brilliantly during this exam season. Whilst the outcomes of these exams will be significant in steering their next steps, I am certain that the personal qualities of this cohort of students will ensure that they can go on to forge extraordinary futures for themselves.
My staff and I are enormously proud of them, and all of their endeavours, and we are incredibly excited to see them meet their next challenges.
Matt Duffield, Executive Headteacher