Posted on: 16/12/2020
Duke of Edinburgh Award Congratulations
As you can imagine, it has been difficult to organise the Duke of Edinburgh (DofE) Awards under current Covid-19 restrictions. However, I would like to thank students and their families for being so understanding about the multiple changes we have had to make regarding dates for completing the Awards which were started in September 2019. We have now been able to give families the expedition dates; although these will now take place without the residential element, which is a shame, it will be great for our students to get going with this part of the Award.
We were pleased to have been able to send out letters announcing the enrolment for the DofE scheme for this academic year and, although it was a bit later than we had hoped, it is great to see the positive response that we have had from students. Please may I remind you that the closing date for both Bronze and Silver applications is today, Friday 11 December, at 4.00pm. Any late applications will be placed on a waiting list.
Despite having had two lockdowns this year, I am really proud of the following students who still managed to achieve the Duke of Edinburgh Certificate for completing their Volunteering, Skills and Physical sections: George 10A, Luca 10D, Max 10C, Miles 10M, Alex 10D, Chris 10A, and Nick 10C. Well done, gentlemen. This is a great accomplishment, especially given the difficult circumstances under which you managed to complete this section. These students will be presented the full DofE Award once they have completed the Expedition section.
The following students have completed their DofE Awards and been issued with their certificates and badges:
Bronze Award
Ben 11B, Jai 11SB and Charlie 11O.
Silver Award
Ralu 13T, Daniel 12M1, and Manujan (former student).
Gold Award (all former students)
Conor, Ben, Seb, Chris, and Matt.
Gold Awards will be presented at St James' Palace, London, as soon as it is possible to do so under current Government guidelines.
Congratulations to all students who have managed to complete their DofE Awards, and good luck to those who are about to embark on a great experience. Hopefully, we will soon have days like this…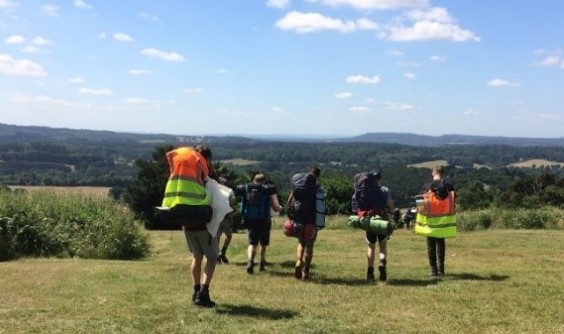 Ms Wilson-David, Duke of Edinburgh Award Coordinator