Posted on: 12/02/2021
Key Stage 3 Virtual Science Club
Can you balance a can? In trying out this experiment, you will be rewarded with a can of drink in addition to the satisfaction of being able to do this!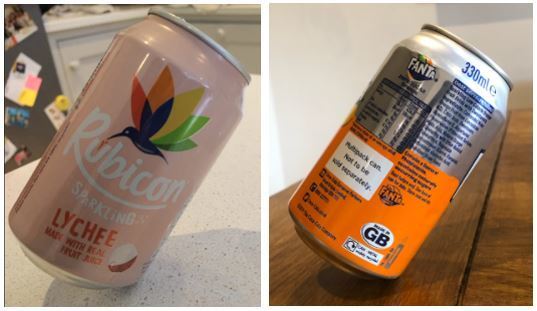 The can is pivoting on the point that is touching the table and there is an equal amount of twisting it over and pulling it back. It only looks as though it will fall as it overhangs more on one side, but there is very little weight in that part of the can (as it is empty).
Our Key Stage 3 scientists take their practicals seriously, with Dillan 7D finding out that the experiment worked with a fizzy drink and with water. It seemed that the can balanced best after 175ml of the liquid was taken out. However, Josh 7M found out that it takes trial and error to get this just right; the current record is six minutes of work.
Counting Stars
Further to last week's article regarding counting stars in Orion, Shubham 8D concluded that the stars were quite dim, which is due to pollution. You still have until Sunday 14 February if you would like to take part in counting stars. Please click here to sign up for your free CPRE Star Count activity pack.
Dr Thomassen, Science