Posted on: 12/02/2021
Update - Year 7 Times Tables Rock Stars Challenge
The Year 7 Spring 2021
Times Tables Rock Stars Challenge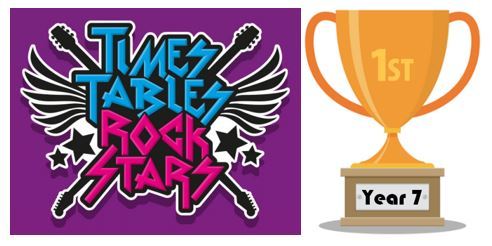 Further to the article in last week's Glyn School Newsletter which introduced the first ever Year 7 Times Tables Rock Stars Challenge, I am delighted to let you know that, after just three days, Year 7 students had answered over 50,000 times tables correctly!
The latest positions are as follows:

Do encourage your child to log on and join in. The challenge is running throughout the half term break until 9pm on Sunday 28 February. I have set the challenge to only accumulate points between 6.00am and 9.00pm daily so that students do not stay on their devices late into the night.
With so much time still to go, anyone could win!
Mr Chhatralia, Numeracy Coordinator and Teacher of Mathematics