Posted on: 30/04/2021
Year 7 Competition -Â Micro:bit
Year 7 Competition - Micro:bit
This term Y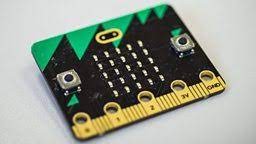 ear 7 Computing students are starting their Micro:bit projects. BBC Micro:bit is a pocket-sized computer that introduces users to how software and hardware work together. It has an LED light display, buttons, sensors and many input/output features that users can program and physically interact with. The latest Micro:bit adds sound-sensing and playback capabilities.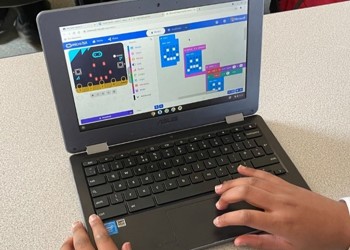 This half term, Year 7 students have been learning how to set up their Micro:bit and how to download their programs to it. Students have then been coding their Micro:bit to perform certain tasks, for example turning it into a dice that works when the Micro:bit has been shaken. Students will also learn how to turn their Micro:bit into a compass, or a step counter.
Year 7 students will then have the opportunity to compete in the 'do your :bit' Global digital challenge. The 'do your :bit' challenge adds social purpose to digital learning and allows students to apply their digital skills to real-world solutions. The UN's Global Goals or Sustainable Development Goals (SDGs) are a call for action by all countries to promote prosperity for everyone, whilst protecting the planet. Year 7 students will test their imagination and innovation and combine creativity and technology to come up with solutions for the Global Goals by tackling the issues we are facing today. Micro:bit wants students to come up with innovations that make the world a better place.
In class, Year 7 students will have the opportunity to work in teams to design and make a solution using the Micro:bit to solve a problem that works towards delivering the UN Global Goals.
This year's challenge focuses on Goal 3: Good Health and Wellbeing, and Goal 13: Climate Action, but we welcome entries that focus on any of the Global Goals.
Students can see their Computing teacher for more information.
Mrs Hammerton