Posted on: 21/05/2021
England Football Call-Ups
I am pleased to let you know that there have been several more call-ups for our Glyn/Chelsea students to represent England.
Four Year 10 Chelsea Glyn Academy students have been called up to an U15 England training camp with international fixtures at the famous St George's Park National Football Centre in Staffordshire. Congratulations to Ted 10CFC, Ato 10CFC, Tyrique 10CFC and Michael 10CFC. There are several hours of academic study factored into the camp, so the students will also be brushing-up on their Knowledge Organisers and Windows of Opportunity (WOOs).

Ronnie 11CFC and Leo 11CFC have had a call-up to an England U16 training camp, and to a match against Northern Ireland on 3 June. Our congratulations go to them on this International recognition.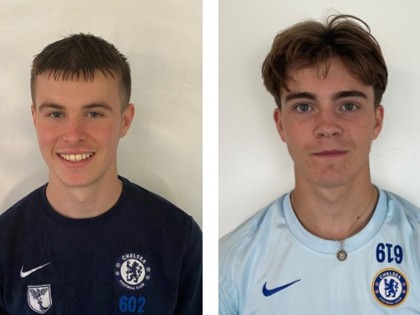 Mr Taylor, English, Lead Practitioner, CFC