Posted on: 21/05/2021
Mr Chhatralia's Good Deed
Check out what Mr Chhatralia was up to last weekend….
On Friday after school and during Saturday, Mr Chhatralia did his bit to help get the nation back to normality again.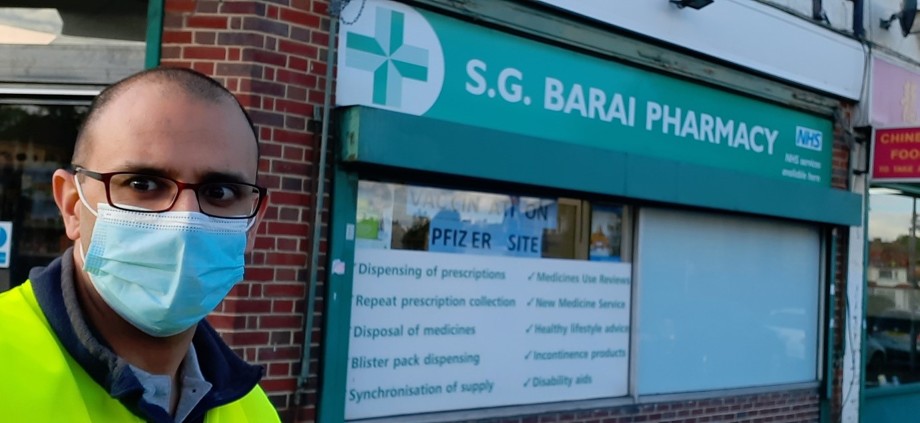 Mr Chhatralia spent the two days at a new NHS Pfizer Covid-19 vaccination site at S G Barai Pharmacy in Sutton, helping to guide people in, checking them in on the computer, and keeping an eye on people for 15 minutes after they had received their jab.
Mr Chhatralia said he was glad that, as a Maths teacher, he could calculate when people could leave after their 15 minutes were up but, worryingly, he lost count of how many people had been vaccinated. He must have nodded off during that lesson on Tally Charts! Hold on…wasn't he the one teaching it?!
We are sure that Mr Chhatralia would have brightened up everyone's day during his altruistic stint at the vaccination site.