Posted on: 10/09/2021
Football Success for Ollie 11D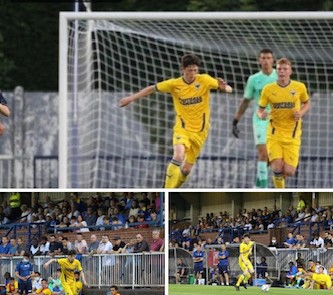 Ollie 11D has been working extremely hard and shown great commitment to his football, representing AFC Wimbledon for a number of years. Ollie has now been rewarded for his dedication as AFC Wimbledon has offered him a scholarship. This is a particularly special achievement, as it is unusual to be offered a scholarship a year earlier than normal; Ollie is an U15 player, and only 14 years old, and this scholarship is something that would normally be confirmed in a player's U16 year.
The coaches at AFC Wimbledon have recognised Ollie's talent and his desire to become a professional footballer. During the summer holidays, Ollie was given a first-team call-up to play against Met Police in a pre-season friendly. I spoke to Ollie and he was 'buzzing' about the new challenge ahead.
As a school, we are extremely proud of Ollie for his outstanding achievement and exceptional talent. We wish him well as he continues to train and pursue his regular place in the side and plays well to continue to be selected for first-team call-ups.
Mr Churchill, PE, Raising Standards Practitioner