Posted on: 30/11/2021
Christmas Community Project 2021
Christmas Community Project 2021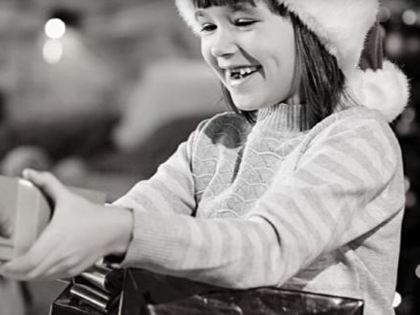 Glyn School will be supporting the Epsom and Ewell Foodbank as part of our Community Fundraising this year. The Foodbank relies on the local community for food and household donations and we hope we can support them during the festive season.
The Foodbank aims to ensure that nobody in our local community has to go hungry, but they need help to make this happen. Our donations would help make a real difference. Last Christmas the Foodbank supported more people than ever and numbers are expected to be even higher this year due to the effects of the pandemic.
The Epsom and Ewell Foodbank Christmas Appeal was launched during early November and they are collecting over four weeks.
As a school, this year we are focusing on collecting items which can be used to make Christmas Goodie Bags for families. The items we have been asked to collect this year are:
Christmas tea towels
Stuffing (not fresh)
Christmas puddings
Adult socks
Alternatively, you can support through the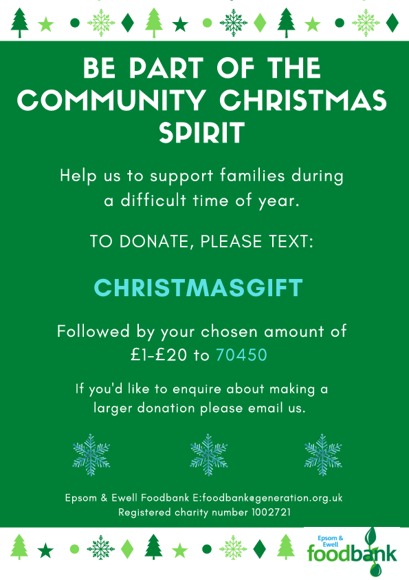 Foodbanks TEXT appeal to help them give every child a present. To donate, please text: CHRISTMASGIFT followed by your chosen amount of £1-£20 to 70450.
Form Tutors and Heads of Year will encourage all our students to support this worthwhile cause. We hope that you will support us with this initiative and ask that students give their donations to Form Tutors or hand them in at Student Reception.
The deadline for donations is Friday 3 December.
If you would like more information, please visit: Epsom and Ewell Foodbank .
Thank you in advance for your support.
Ms K Jones, Assistant Headteacher