Posted on: 17/12/2021
£5, 686 Raised for Young Teenage Charity
Merton and Carew Charity Week Raised an Incredible £5,686!
It was an amazing fun-filled week last week for Merton and Carew House Charity Week. Above all, though, it was a great success in raising funds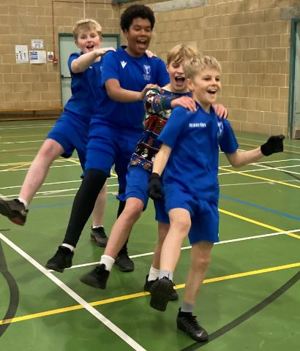 and awareness for Teenage Cancer Trust.
I am extremely delighted and proud to announce that the total raised for the charity was a whopping £5,686.25!
There were many events and games to take part in and it was fantastic to see so many students getting involved. Congratulations to all our games winners who took home the big prizes!
How Many sweets are in the Jar? - Harry 9C.
Name the Bear - Alfie 9T.
Football Scratch Card Jack - 7SB
All Year 7 Form groups took on a Fun Run challenge, collecting sponsors to raise money for Teenage Cancer Trust. I am extremely proud of them all for braving the cold to successfully complete their Fun Run and, together, raising an incredible amount towards the total. They all showed great enthusiasm and commitment.
Congratulations to Form 7M who raised the most as a Form group - over £,1000 - which was absolutely amazing. Well done!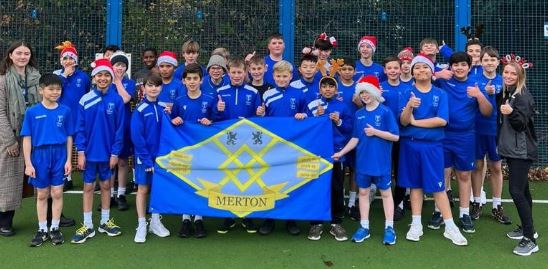 Congratulations to all the raffle winners of the following prizes (winners have been notified):
White Spider Climb Sessions voucher for two - green 36-40
Beauty & the Beast theatre tickets x 2 - yellow 411-415
Stevensons £75 voucher - green 491-495
Horton Golf Club Jungle Island voucher for four - white 16-20
Bourne Beauty Rooms £20 voucher and Chanel no.5 worth £65 - blue 996-1000
Ben's Butchery voucher £25 - pink 851- 855
Chessington Equestrian Centre 30-minute sessions for two - yellow 911-915
Bockets Farm tickets for two - white 161-165
Harlequin Theatre tickets x 2 - white 446-450
Chessington World of Adventures tickets x 4 - blue 891-895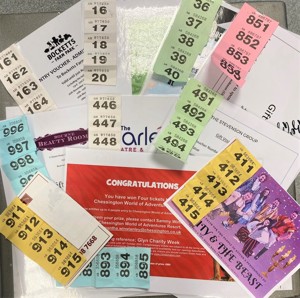 Merton and Carew Charity Week was an action-packed week, with events happening every lunchtime for all to take part in, including: Penalty Shootout, Basketball Challenge, Beat the Teachers (general knowledge quiz) and a cake sale for everyone to treat themselves at the end of the week. I had great pleasure in being at every event that took place throughout the week, seeing Glyn School coming together to support an amazing cause and seeing the excitement from students during the activities.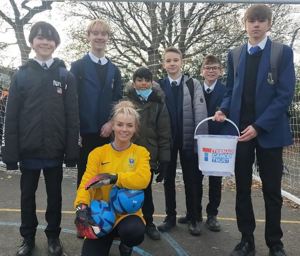 Thank you to everyone who supported the Merton and Carew Charity Week, including our supportive staff, you, our Parents and Carers and, above all, our amazing students. With the support of the whole Glyn School community, we are delighted to be able to give £5,686.25 to Teenage Cancer Trust.
Miss Thompson, Merton House Leader