Announcement
Priest Hill Football Development Centre

Priest Hill Football Development Centre
Help us build a legacy and something that benefits our future generations.
Please scan the QR code below to find out how you can support this exciting project!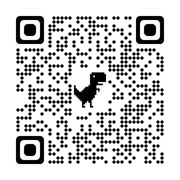 We're thrilled and excited to announce the launch of a major fundraising campaign to develop the Priest Hill playing field site.
Glyn School and Epsom & Ewell Colts FC are partners in this ambitious project which will see a full size 3G football pitch and the re-modelling of the pavilion at the Priest Hill playing field site. With the support of Surrey FA and the Football Foundation we can bring this fabulous project to life in 2022.
The Priest Hill Football Development Centre will provide first-class facilities for the whole of our community. The pavilion will become the home to Epsom & Ewell Colts and developed to become a truly multi-function space. The pavilion will be able to offer something for everyone, from sports themed birthday parties and yoga to conferencing and training.
The full size 3G pitch is a fabulous all-weather surface, built to UEFA standards, with floodlights for all year-round use. Children from Glyn School, Epsom & Ewell Colts FC, our community and other clubs and groups can access this amazing new surface.
Surrey FA and the Football Foundation want to introduce these surfaces in our area and we're in a strong position to secure their financial support.
We need your help to bring this project to our communities for the summer of 2022.
Click here to find out how you can support this exciting project - https://glf.enthuse.com/cf/priesthill
Newsletter, School Calendar, Bulletin and Events