Uniform and Equipment
Glyn School Uniform and Equipment
Please see a list of the uniform and equipment that you will need, together with details of where and how you can purchase the uniform.
Uniform Shop - Stevensons
Please click the link below to take you to the Stevensons, our school uniform provider.
Uniform
Key Stage 3 & 4 (KS3 & KS4)
Blazer:
Glyn School blue blazer with embroidered logo - students must wear their blazer at all times.
Trousers:
Plain black smart trousers (black canvas, denim or skinny trousers are not permitted)
Shirt:
Plain white shirt with collar - either long or short sleeves (top button essential). Top botton must be done up and shirt tucked in.
School tie:
In House colour with at least 5 stripes on show
Socks:
Plain black or grey socks
Shoes:
Plain black, leather with black soles and no decorative stitching or carrying an explicit sports logo
Black boots, trainers, Shoes that look like trainers, plimsolls, canvas or suede shoes may not be worn
(Acceptable shoes are defined by the school)
It is the responsibility of students to arrive to school with the correct footwear at all times. If a student arrives to school wearing incorrect footwear, they will be required to borrow a pair of appropriate shoes from Student Reception.
Where a student is unable to wear appropriate footwear for medical reasons, the school request a doctor's note to be given to the student's Head of Year to validate.
Pullover: (optional)
V-necked plain black jumper. No logos.
Headwear and religious clothing:
Religious headwear may be worn (for religious purposes only) and should be either plain black or navy blue
Baseball caps and bandanas may not be worn
Hair:
Hair should be neat, tidy and appropriate for a professional working environment (as defined by the school)
Extreme styles and hair colouring will not be permitted (as defined by the school)
Shaved lines in hair or eyebrows are not permitted
Make-Up:
Nail varnish is not permitted, and nails should not be a length that may cause injury to others (as defined by the school)
Make-up is not permitted
Jewellery/tattoos/piercings:
Students are not allowed earrings, facial studs, ear expanders or any other earrings
Students with piercings will be required to remove them for the duration that they are in school
Rings and bracelets may not be worn
It is an offence under UK legislation to tattoo a person under the age of 18 except when the tattoo is performed for medical reasons by a medical practitioner.
Coats & Bags:
Denim jackets and coats that the school deems as 'hoodies' are not permitted
All students are expected to use a school bag that fits an A4 folder inside, is robust and sensible.
PE Kit: Required throughout the academic year for all school-based PE lessons
Glyn School PE top
Glyn School blue shorts
Plain white socks
Non-marking trainers
Towel / shower gel / spare underwear
Winter Games Kit: Required September to April for all rugby and football lessons at Priest Hill
Reversible royal blue/gold games shirt
Glyn School blue shorts
Plain royal blue football socks (no stripes or insignia)
Football boots or rugby boots
Shin pads and gum shield
Towel / shower gel / spare underwear
Optional:
Navy blue tracksuit top
Navy tracksuit trousers
Woolly hat and gloves in cold weather
Summer Games Kit: Required April to July for all athletics, cricket and softball lessons at Priest Hill
Blue Glyn School PE top
Plain white t-shirt (no stripes or insignia)
Glyn School blue shorts
Plain white socks
Outdoor trainers (any colour)
Towel / shower gel / spare underwear
Cap and high-factor sunscreen
Stationery Items
The following items are suggested for your pencil case:
Blue and black pens (any make/style)

HB pencil

Highlighter pen

Pritt Stick

Rubber

Pencil sharpener

Green pen

Calculator (see below)

Geomtery set / ruler, protractor & compass

Coloured pencils
Music, DT and Art
Music:
Headphones or earphones (any make)
DT:
Craft Apron (unbleached or carpenter style apron with pocket) - optional
Art:
2B Pencil
Rubber
Ruler
Colouring Pencils
Languages
French:
Oxford School Learner's French Dictionary - ISBN: 978-0198407980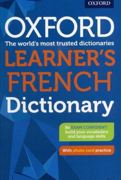 Spanish:
Oxford School Learner's Spanish Dictionary - ISBN: 978-0198407966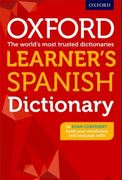 Mathematics and Science:
Colouring pencils
Whiteboard pen
Geometry set or protractor, compass and ruler
Scientific Calculator Casio FX-85GT