Head of School's Welcome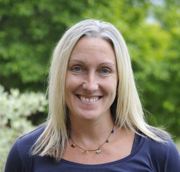 I am delighted to be Head of School at Glyn and I look forward to working with the young people within it. I am a leader with incredibly high expectations; of myself, the staff and the students at Glyn.
Glyn is a vibrant community where students flourish. We strive to ensure that all young people will leave Glyn as well-rounded individuals who have reached their potential, both academically and personally, to enable them to continue on their next journey, whatever that may be. I believe that every student has a talent and can experience success as they develop into young adults.
As Nelson Mandela once said, "Education is the most powerful weapon which you can use to change the world." It is therefore our responsibility here at Glyn to ensure that our education is world class to empower our young people with the attributes needed to change the world.
We put learning at the heart of all we do, both in and out of the classroom, and students have many opportunities available to them to help broaden their character and resilience.
Integrity and respect are at the centre of our philosophy and, if a student can demonstrate these characteristics, this will stand them in a strong position as they take their next steps when they leave Glyn School.
I look forward to welcoming you to our school.
Jo Garrod, Head of School