Careers Information, Advice & Guidance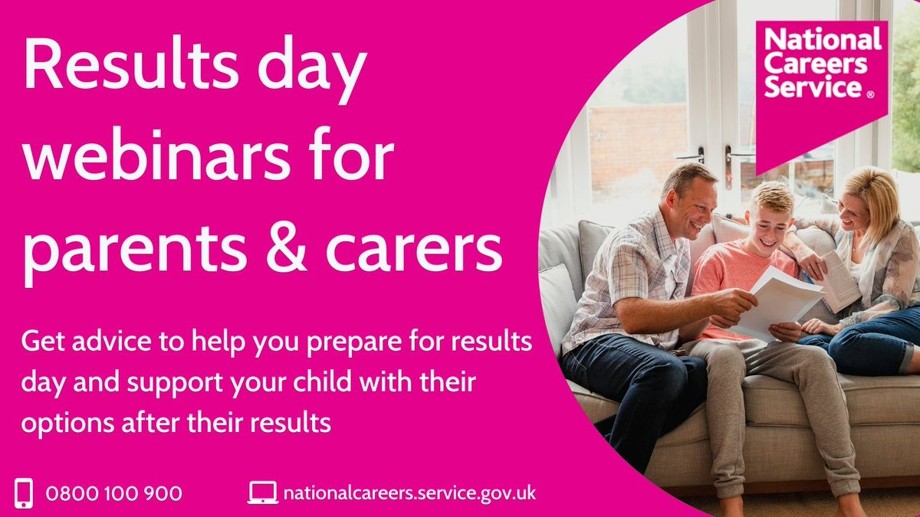 The National Careers Service is delivering a series of webinars for Parents and Carers whose children will be receiving results in August 2021.

It has been a challenging year for students, and the National Careers Service would like to equip Parents and Carers with advice to support their children on Results Day. Please click the links below to sign up to one of the webinars and receive:
tips on how your child can prepare for Results Day.
advice about their options.
advice about leaving education and exploring careers.
signposting to useful resources.
an opportunity for Q&A.
Book a Free Place
To book your free place now, please choose one of the dates below and click the 'book your place' link to sign up:
Friday 30 July, 12.00pm – book your place
Tuesday 3 August, 4.00pm – book your place
Wednesday 4 August, 12.00pm – book your place
---
Archived Careers Information, Advice and Guidance News Items
Each week, we try to highlight relevant Careers information to our families via the Glyn Newsletters. There is so much information out there that it is hard to decide what we share. To ensure we support families in this key area, we have created an Archived Careers and Guidance Newsletter Items section on our website so that you can view previous articles which are still relevant. We hope you will find this useful.
Please also visit our wealth of Careers Information, Advice & Guidance pages on the school website.
Ms Jones, Assistant Headteacher