Archived Careers and Guidance Newsletter Items

'The Parents' Guide to' - Free resources to support Parents and Carers with students' next steps
This month, 'The Parents' Guide to' have produced a variety of resources to guide Parents and Carers through helping their teenage children to think and prepare for their next steps after GCSE or Sixth Form. We have summarised these resources below:
Applying to University
Resources to support those applying to university in the 2021/2022 academic year:
'The Parents' Guide to' Personal Statements: Download here
Ideas to help teenagers choose the right university course: Read more
The 'Ultimate University Shopping List' with links to recommended buys: Download here
Thinking About Apprenticeships
Resources to support teenagers in making a decision about whether Apprenticeships could be the right choice for them:
Apprenticeship levels, entry requirements and possible qualifications: Download here
Is an Apprenticeship a good choice for all teenagers?: Discover more
How has the pandemic affected apprenticeships?: Learn more
Talking About Next Steps With Teenagers
Preparing For Results Day 2021
Experience opportunities and the Volunteer Police Cadet Scheme:
Surrey Police - Work Experience
I wanted to update you on some exciting upcoming opportunities with Surrey Police. Firstly, I wanted to let you know that Surrey Police offer Work Experience. Unfortunately, due to Covid-19, it has been placed on hold at the moment, however, we hope to open this back up soon, potentially during the Autumn. In the meantime, if you are interested in Work Experience with Surrey Police, or you would like to find out more, please email us via workexperience@surrey.pnn.police.uk
Additionally, I would like to draw your attention to the Volunteer Police Cadet Scheme, which is open to young people aged 13-17. We currently have vacancies for both Cadets and Adult Leaders (who help to run the sessions). If you are interested in the Volunteer Police Cadet Scheme, or you would like to find out more, please visit: https://vpc.police.uk/
If you have any questions, or would like further information or support, please email us at PositiveAction@surrey.pnn.police.uk
---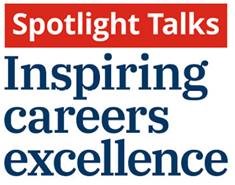 WorldSkills UK have put together a series of Spotlight Talks to ensure that young people continue to have access to high-quality careers advice during these turbulent times. Spotlight Talks are designed to inspire young people of all backgrounds to consider technical and vocational routes, highlighting the opportunities and career pathways available.
There are a wide range of talks which cover the areas below. There are number of Spotlight Talks in each area:
Please click on the links to access inspirational careers advice for the benefit of young people, employers, and the UK economy.
In October, there will be a further series of Spotlight Talks with a focus on Digital Skills on 13 and 14 October. To register your interest, please click on this link.
---

Year 11 Students - Medicine Application Timeline - Getting Ready
We have been made aware of an upcoming event, hosted by Education Projects Group, for Year 11 students who are aspiring Medics.
This free event is a live online event that will be hosted on Zoom or YouTube Live. Please be aware that places are limited and will be booked on a 'first come, first served' basis, so please register for a place as soon as possible.

Overview of the Event:
This event will be delivered by NHS Doctors and current Medical Students.
Welcome and introductions.
Applying to medical school timeline.
Is medicine right for me?
The importance of Work Experience.
-Balancing school and applying to medical school.
What you need to do this year.

Event Name: Medicine Application Timeline - Getting Ready
Location: Online
Date: Saturday 21 August 2021
Ages: Current Year 11 students (going into Year 12 in September 2021)

If your child is interested in taking part in this online event, please register via the following Google registration link: https://forms.gle/Dud254nM1dozd3uF7
---
Why Would Anyone Want to be a Volunteer?
If you have not yet volunteered for a good cause, you may question why people would give up their free time for no financial reward. If you were to ask volunteers why they do what they do, their answers would be as diverse as the sectors in which they freely give their time: a tie to the cause through personal or family experience, developing skills for a potential future career, exploring other cultures, improving social skills, connecting with others over a shared passion, doing good for the environment, paying back to a cause which previously helped them or someone close to them, seeking company from like-minded people to overcome loneliness, developing a sense of self-worth, a desire to stay mentally and physically active (perhaps through sponsored walks) to improve their own health. The benefits of volunteering are many fold.
How Can I Become a Volunteer?
If you are new to volunteering, speak to your immediate and wider family and trusted friendship groups to let them know that you would like to help, as they may already know of a good cause that would suit you and your interests. You may also like to speak to staff at school, many of whom regularly undertake voluntary work. We can also put students in touch with other students who are already involved in a variety of good causes; in particular, our Head Boy, Kye 12A, has been very active with the Breck Foundation for several years.
There are several websites which detail volunteering opportunities in your local area and a good place to start could be the Surrey County Council website which has a section devoted to volunteering. You can access those pages via this link: Surrey County Council Voluntary, Community and Faith Sector
With the summer holidays fast approaching, perhaps now is the time to give volunteering a go?

Careers Information, Advice & Guidance