Archived Careers and Guidance Newsletter Items
Experience opportunities and the Volunteer Police Cadet Scheme:
Surrey Police - Work Experience
I wanted to update you on some exciting upcoming opportunities with Surrey Police. Firstly, I wanted to let you know that Surrey Police offer Work Experience. Unfortunately, due to Covid-19, it has been placed on hold at the moment, however, we hope to open this back up soon, potentially during the Autumn. In the meantime, if you are interested in Work Experience with Surrey Police, or you would like to find out more, please email us via workexperience@surrey.pnn.police.uk
Additionally, I would like to draw your attention to the Volunteer Police Cadet Scheme, which is open to young people aged 13-17. We currently have vacancies for both Cadets and Adult Leaders (who help to run the sessions). If you are interested in the Volunteer Police Cadet Scheme, or you would like to find out more, please visit: https://vpc.police.uk/
If you have any questions, or would like further information or support, please email us at PositiveAction@surrey.pnn.police.uk
---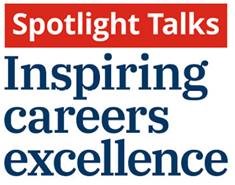 WorldSkills UK have put together a series of Spotlight Talks to ensure that young people continue to have access to high-quality careers advice during these turbulent times. Spotlight Talks are designed to inspire young people of all backgrounds to consider technical and vocational routes, highlighting the opportunities and career pathways available.
There are a wide range of talks which cover the areas below. There are number of Spotlight Talks in each area:
Please click on the links to access inspirational careers advice for the benefit of young people, employers, and the UK economy.
In October, there will be a further series of Spotlight Talks with a focus on Digital Skills on 13 and 14 October. To register your interest, please click on this link.
---

Careers Support for Parents and Carers
How much do you know about Apprenticeships, Traineeships, T Levels, Degree Apprenticeships, university and gap year options?
Is your child looking to you for help and guidance when it comes to their career options?
Amazing Apprenticeships and NGTU have teamed up to arm Parents and Carers with knowledge, keep them informed, and make sure they are best-placed to help their child with their next steps.
How? We are bringing together Parents and Carers who will share their own experiences, challenges and perspectives of supporting their child with their career aspirations, experts to offer advice on the newest career opportunities and the steps needed to get to them, and role models who will give the inside scoop on what taking these steps is really like.
The most important part? It's all about the Parent and Carer perspective. What Parents and Carers need, what they are (or will be) experiencing, and what they need to know to best support their child.
Join us for an eight-part Podcast starting in June: SUBSCRIBE NOW
Careers Information, Advice & Guidance