National Career Events #NAW2023 & #NCW2023
Every year Glyn School takes part in the National Apprenticeship and National Careers week both of which are coming soon, please see the information below.
Each year a range of excellent resources are provided. At the bottom of this page are the resources we used and shared with both students and Parents and Carers, for 2022 and 2023.
---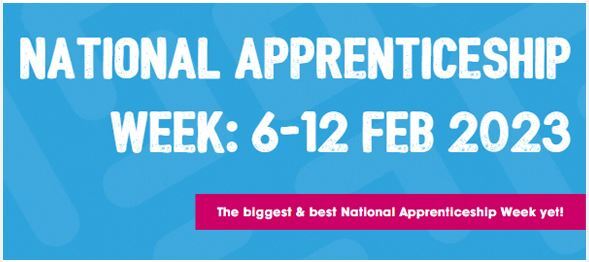 National Apprenticeship Week took place on Monday 6 February to Sunday 12 February 2023.
It provided an excellent opportunity to celebrate apprenticeships and bring the whole apprenticeship community together
The Week shone a light on the positive differences that apprenticeships can make to individuals, employers and to the wider economy
For more information on Apprenticeships please check our dedicated page on our careers webpages A Full Guide to Apprenticeships at Post 16 and Post 18
For Parents and Carers, please also see our Apprenticeship Guides by clicking on the image below: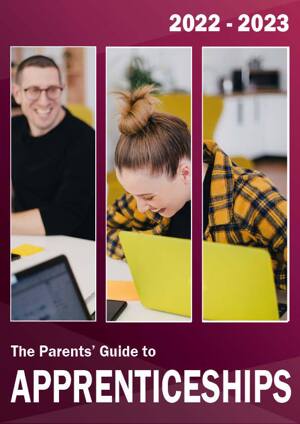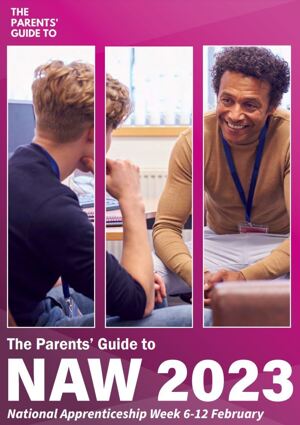 ---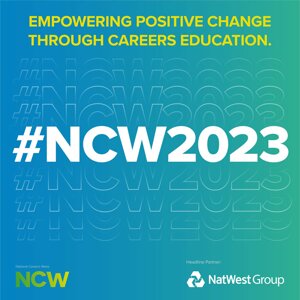 National Careers Week took place on Monday 6 March to Sunday 11 March 2023
National Careers Week (NCW) is a one-week celebration of careers guidance
It provides an excellent opportunity to celebrate all things careers guidance, which aims to support young people leaving education and moving on to employment.
Over two weeks assemblies, google classroom, newsletter and form time we used this as an opportunity to showcase careers and next steps.
For Parents and Carers, please also see our #NCW2023 Guide by clicking on the image below: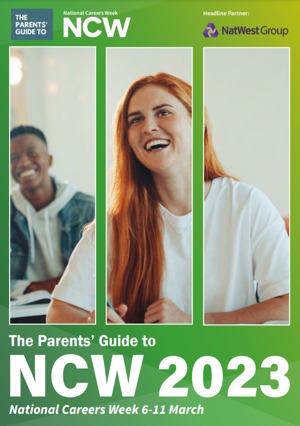 National Apprenticeship Week #NAW2023 - Resources
National Apprenticeship Week #NAW2022 - Students Resources
Resources for our Students
Thinking about Apprenticeships Series
This link takes you to a series of short films covering 12 school subjects and the many apprenticeship roles they link to:
Art and Design
Business Studies
Drama and Music
English
Food and Nutrition
Geography

History
ICT and Computing
Languages
Maths
PE and Sport
Science
---
Meet Amazing Apprentices
Amazing Apprenticeships has produced a collection of short Apprentice Story films showcases the breadth and variety of apprenticeships, including Firefighting, Engineering, Broadcasting, Zookeeping and more.
Apprentices are all around us, often working in surprising roles – watch our Apprentice Story films by clicking on any of the images below:
---
The Apprenticeship Quiz
How much do you know about apprenticeships?
Test your knowledge with this fun quiz and learn a little more about what roles are available, when to apply, when companies advertise and what they might be looking for.
Can you get 10/10?
To access the quiz, click on the image below: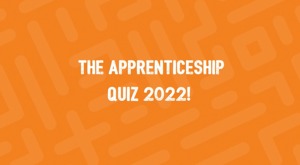 ---
National Apprenticeship Week #NAW2022 - Parents and Carers Resources
Resources for our Parents and Carers
As a parent or carer, you want to be able to guide and advise your child towards the best opportunity for them. So, where do you start?
There are so many options available to your child when they leave school. Depending upon their age will depend on the pathways open to them.
Post 16 students can join a sixth form, begin an apprenticeship, study T Levels at some colleges or develop their confidence through a traineeship
Post 18 students can also begin apprenticeships, apply for full-time university, consider a gap year, move into employment or even consider volunteering!
With such a range of opportunities now available it is important for teachers, parents and carers to develop our knowledge as being informed is the best way to build our confidence, and ultimately to support the next generation to make the best decision for them.
Amazing Apprenticeships has a dedicated Parent Zone, to help you to begin to explore these options.
Included in this area are the following excellent resources:
In addition to the above resources, this website has a fantastic series of Podcasts called the Parent Perspective to support you to support your child with careers advice and guidance.