Current Apprenticeship and Bursary Opportunities, Webinar Links and More
DLA Piper Project Manager Apprenticeship
DLA Piper is a global law firm with lawyers located in more than 40 countries throughout the Americas, Europe, the Middle East, Africa and Asia Pacific. Our global reach ensures that we can help businesses with their legal needs anywhere in the world.

We strive to be the leading global business law firm by delivering quality, service excellence and value to our clients and offering practical and innovative legal solutions to help them succeed.

Our entrepreneurial and supportive culture promotes bold, ambitious thinking and a warm, empathetic approach. Trusting, collaborative relationships with clients and each other is at the heart of everything we do.

As an apprentice at DLA Piper you will have wide ranging support throughout your studies to ensure you feel valued, welcomed and supported at all times.
Current opportunity:
Project Manager Apprenticeship
We are hiring Project Manager Apprentices to join our DLA Piper Service Delivery team based in the Leeds Office. This innovative and growing team focuses on delivering efficiency gains, tech solutions and process improvement to enhance our client offering and increase competitiveness. The team also work directly with clients to design bespoke solutions for their organisations and in-house teams.

As an Apprentice within this team, you will get the opportunity to complete four, 9 to 12 month long rotations in a number of departments while you study towards a Level 6 Project Manager Apprenticeship, which takes four years to complete. After the four years you will become a Project Management professional with a recognised qualification (BSc in Project Management) and accreditation from a certification body.

Deadline Friday 2 June 2023
---
Kickstart Your Career with Jaguar Land Rover
After completing their GCSE (or equivalent) qualifications there are a variety of options available to students. Have your students considered a Jaguar Land Rover retailer apprenticeship?

The Jaguar Land Rover retailer apprenticeship programme are recruiting for over 150 apprenticeship vacancies this year. We are looking for Service Technician, Customer Service Advisor, Parts Advisor and Sales Executive apprentices to become part of our team across the UK.

Below are some of the top benefits of a Jaguar Land Rover Retailer Apprenticeship:
Earn while you learn without racking up debt
Gain work experience from day 1 of your apprenticeship
Receive nationally recognised qualifications
Brand certification from one of the UK's prestigious car brands
Develop life skills and technical knowledge to succeed
On the job training with support provided throughout the learner journey
Meet new people and take part in new experiences
The first step towards a rewarding career in the automotive industry
Jaguar Land Rover have ambitious growth plans and recognise the importance in identifying talented individuals to become the next generation of professional retailer employees.
---
International Law Firm Undergraduate Bursary Programme
If you are in Year 13 and hold an offer to study law at a UK university, you could be eligible to apply for Sidley's Undergraduate Bursary programme. As part of our ongoing commitment to increasing diversity at Sidley and in the wider legal profession, our bursary programme will provide financial support to talented law students from less advantaged backgrounds for the duration of their undergraduate study. We hope that our financial support will minimise financial concerns and enable recipients to focus more on their studies and making the most of opportunities available to them during their time at university. The scheme will also guarantee work experience and mentoring opportunities for up to five 5 successful candidates.
Why you should apply...
• Build connections within a premier international law firm.
• Gain work experience sitting alongside our partners, associates and trainees.
• Receive £3,500 per year for the duration of your legal studies.
To check the eligibility criteria and submit your application, please click the link below.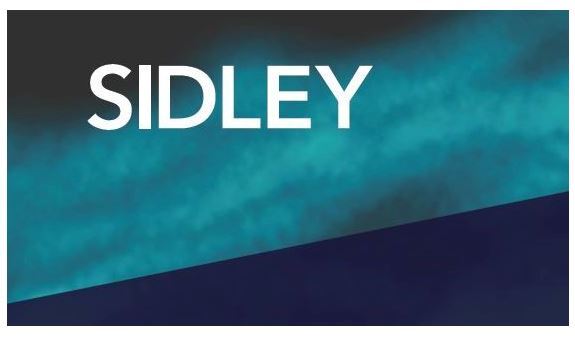 ---
Build a Future in Construction

There is high demand for workers in the construction industry with something to suit everyone and a career for life. Apprentices earn while they learn and gain an academic qualification so their ready for work on completion. The National Construction College has been providing training for over 50 years and offers a selection of trades with experienced Instructors and a dedicated on-site team for all our apprenticeships. So what happens next -

Decide on the right apprenticeship Scaffolding/access, plant, drylining, groundworker and many more from NCC.
Find an employer on the button below or contact local companies near you to see if they are taking on apprentices - Search Employers
Once employed Apply for training with NCC or if you need more information email ncc.standards@citb.co.uk

---
Upcoming Webinars and Apprenticeship Opportunities
Latest jobs at Volkswagen
Become a Service Advisor:

Work for some of the UK's largest car retailers like Audi, Bentley, SEAT & Volkswagen,
Begin your careers in vehicle manufacturing, and;
Earn while you learn!

Start your career as a Sales Executive:

Become a part of the sales team at some of UK's largest car retailers like Audi, Bentley, SEAT & Volkswagen,
Develop life skills such as communication, team work, leadership and management.

Locations: Wales, Bristol, Leeds, York, Glasgow, Manchester, Ipswich and more!

Explore opportunities with AWE
Location: Nationwide
Deadline: Ongoing
Latest opportunities: Work to support the defence of our country. Opportunities for students interested in engineering, physics, environmental sustainability, and nuclear energy.
Explore opportunities with National Audit Office
Location: Newcastle and Greater London
Deadline: Ongoing
Latest opportunities: Begin your accountancy career on the Apprentice Accountancy Scheme 2023
Explore opportunities with Rolls-Royce
Location: Nationwide
Latest opportunities: Engineering, Manufacturing, Software Engineering, Digital & IT, Electrical & Electronics, Supply Chain, Nuclear Engineering, Finance, Project Management, Commercial, Materials Engineering, Non-Destructive Testing, Nuclear Business, Aerospace Services, Marketing, Quality Management apprenticeships

Explore opportunities with PwC
Location: Nationwide
Latest opportunities: For students who want to kick-start their careers in Business and Management Consultancy, Banking & Finance, Audit, or Technology.

Year 12 work experience opportunities available nationwide.